Granite Consulting
Independent Software Development using Microsoft Access and SQL Server
Databases we've developed:
Oil & Water Trucking Invoicing
Typing Assignment
Hockey League Statistics
Office administration
Survey systems
Constituent tracking
and many more as I only sporadically update this list.
I have also created the Auto FE Updater utility for managing front end Access databases on users PCs.
Services in the Edmonton, Bonnyville, Wainwright and Lloydminster areas as well as the Alberta and Saskatchewan oil patch..
Testimonials Read what some satisfied clients had to say about my services.

Microsoft Access Tips A list of customizable accounting packages in MS Access and some tips useful to other Access developers.
Tony's Main Access Blog

Non Access bugs I've found (

2004-02-01)
Tony's personal home page and resume.
Web Site Table of Contents
Search
Granite Consulting (VCF file)
401 11215 Jasper Ave
Edmonton, Alberta, Canada
T5K 0L5
Phone 206 792 9794
Email: tony@granite.ab.ca

Note the lack of frames, animated graphics, Java and Flash on this website. This is a low bandwidth site full on content. Not useless fancy eye catching fluff which marketing types figure will seize your attention. Just solid information.

Auto FE Updater distribute new and updated Front End databases to your users with several mouse clicks.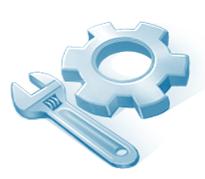 Granite Fleet Manager - the best designed fleet maintenance tracking and management system available