Microsoft Access 2000 Package and Deployment Wizard Setup Modifications
by Chris Mills
This modified access2000pdwsetup1.exe fixes several issues with distributing Access 2000 runtime.
· allows a data path to be specified for a Front End/Back End installation.
· allows a shortcut icon to be specified.
· the working directory ("Start In") is now implemented.

Documentation is in the file. Source code changes are marked CGM.
Source for this utility is here.

Search for "The Setup Toolkit" on the MSDN CD which comes with Office Developer for more information on the Setup1 project (requires VB6).

Note: The shortcut icon is similar but not identical to the method posted by Microsoft: at Distributing Custom Icons with Your Microsoft Office 2000 Applications"
Also see Microsoft Access (Office) Developer Edition FAQ for other tips
[ Access Downloads | Access | Main | Search ]


Auto FE Updater distribute new and updated Front End databases to your users with several mouse clicks.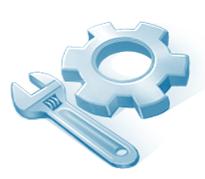 Granite Fleet Manager - the best designed fleet maintenance tracking and management system available