Corrupt Microsoft Access MDB Causes - Samba
[ Corrupt MDB Causes | Corrupt MDBs | Access | Main ] (Updated 2010-10-23)
Yes, Samba, the version of Microsoft Network protocol used on Unix and Linux computers, can be responsible for corruptions. But it's not necessarily Samba's fault..

Jet, the database engine underneath Access, uses something called phantom locking using the .ldb file and does other wierdnesses. There are papers discussing these nitty gritty details of the bowels of Access.

The problem is that Samba isn't always a perfect implementation of Microsoft's networking protocols. And it's not Samba's fault as some of these details are not documented or poorly documented. Some versions of Samba I've seen mentioned in the newsgroups as working just fine.
This may be due to caching of data at the networking client or due to the OpLocks problem on the server. However I have no idea what the Unix terminology for these might be.
There have been newsgroup comments indicating 1.9 and 2.x work. As always your mileage may vary.
[ Corrupt MDB Causes | Corrupt MDBs | Access | Main ]

Auto FE Updater distribute new and updated Front End databases to your users with several mouse clicks.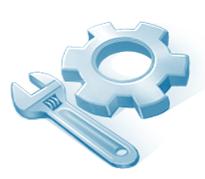 Granite Fleet Manager - the best designed fleet maintenance tracking and management system available