Novell Netware and Microsoft Access MDB Corruption
(Last Updated 2010-09-27)
OpLocks
OpLock, Opportunistic locking (Level I & II) Client File Caching. - TID10085899
Oplock / opportunistic locking symptoms and issues - TID10091561
Other
While some of these don't specifically mention MS Access they were mentioned in a newsgroup posting.
TURBODIS.NLM to prevent database corruption (or try searching on turbofat.exe)
Database corruption with Client 3.31 and FoxPro for DOS 2.6 (mentions Access)
Database corruption with Novell Client 3.31
There is also a report indicating 3.32 also caused corruption and going back to 3.1.0.2 solved things.
A recent posting indicated some Netware clients, depending on the OS, created the full name of the backend MDB in the .ldb file while others used an eight character abbreviated name. For example, Tracking System.ldb and Tracking.ldb. In this case change the backend name to be eight characters or less and check the version of the clients as above.
(Comment to Novell: these articles could be better explained and written. There are also many duplicates in there. That said many of these are clearly right from tech support calls with no intervening editing and cleaning up.)
Suggestion
It would seem to me that ensuring everyone is at the same Novell client version or service pack would also be a "good thing".
[ Corrupt MDBs | Access | Main ]

Auto FE Updater distribute new and updated Front End databases to your users with several mouse clicks.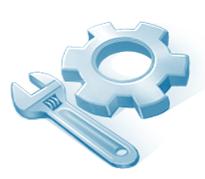 Granite Fleet Manager - the best designed fleet maintenance tracking and management system available