DSN Less Connections and Weird ODBC problems
DSN-Less Connections
I much prefer DSN-Less connections as it is one less thing for someone to have to configure and one less thing for the users to screw up.
Weird ODBC problems
When using ODBC to link tables, Access closes connections to the external data after 10 minutes. Eve if the datasheets and forms that display remote data are still open. It then tries to automatically reconnect, but can forget the password. Weird things can start happening

Using regedit find the HKLM\software\microsoft\jet\4.0\Engines\ODBC\ConnectionTimeout key. Note that there is a setting for Jet 3.5 and 4.0. Make sure you change the appropriate one or both. Change the decimal setting from 600 seconds to 6000 seconds.

Auto FE Updater distribute new and updated Front End databases to your users with several mouse clicks.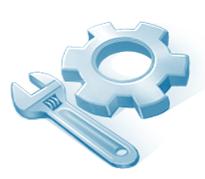 Granite Fleet Manager - the best designed fleet maintenance tracking and management system available