Microsoft Access Email FAQ - DOS Mailers
Last updated 09/27/2010
Use an independent shell-based (DOS) mailer. In this case, you write a text file of specific format to a specific directory and shell to the external program to do the mailing. However I suspect these may not give you any useful feedback on whether an email was successfully sent. Unless you start programmatically reading the log files.
Blat is a [open source] Win32 command line utility that sends eMail using SMTP ... . ..
- BLAT for Windows Easily mail any file from the command line
- Send SMTP mail from MSAccess using Blat
Netmail provides email access to legacy MS-DOS applications
[ Email | Access Tips | Access | Main ]

Auto FE Updater distribute new and updated Front End databases to your users with several mouse clicks.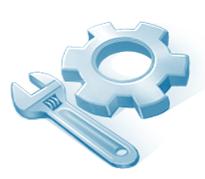 Granite Fleet Manager - the best designed fleet maintenance tracking and management system available