Microsoft Access Email - MAPI and Outlook Express
Last updated 09/27/2010
MAPI
Use more full-blown MAPI commands available in the MAPISession object references. Apparently these work okay with Outlook, Outlook Express, Exchange and Eudora however your mileage may vary.
For more info on Exchange see Microsoft Knowledge Base article Using Automation to Send a Microsoft Exchange Message - 153311
For more info on Eudora see the Eudora MAPI FAQ.
Microsoft Exchange Server MAPI Client and Collaboration Data Objects 1.2.1 - is not included in Exchange 2007 or newer
If MAPI (simple or otherwise) isn't working try inserting the following lines in your win.ini file in your windows directory

[MAIL]
MAPI=1
MAPIX=1
[ Email | Access Tips | Access | Main ]

Auto FE Updater distribute new and updated Front End databases to your users with several mouse clicks.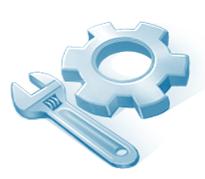 Granite Fleet Manager - the best designed fleet maintenance tracking and management system available