Microsoft Access Email FAQ - Novell GroupWise
Last updated 09/27/2010
The GroupWise classname, or class name, in Windows is OFCalView. Thanks to DBS for using the code found at FindWindow: Window Title and Class Name Demo and reporting on the results to the newsgroup.

Official Groupwise Object API.


Groupwise tokens. "This is a method that allows you to automate Groupwise client itself, so that you can start the client, open the regular New Message window, prepopulate some of the fields, then have the user do the rest. The code to do that is significantly different compared to what you posted." By Dimitri Furman


Class for sending emails through GroupWise


Groupwise class that will send mail from GroupWise


GSend, a command-line GroupWise mailer
[ Email | Access Tips | Access | Main ]

Auto FE Updater distribute new and updated Front End databases to your users with several mouse clicks.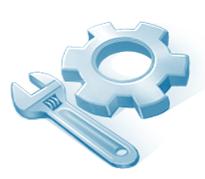 Granite Fleet Manager - the best designed fleet maintenance tracking and management system available