Microsoft Access Email FAQ - Outlook
Last updated 09/27/2010
With the CDO reference library available with Outlook 98 and newer, you can send emails through Automation from any Access 97 database. Visit the Access Web site for a class module which automates this for you.
If you are dealing with multiple versions of Outlook, or the possibility that Outlook might not be installed on the client system then you want to use Late Binding.
Sample code is also available from Slipstick Systems, CDOLive and searching at MSDN. Also see Connecting Outlook and Exchange to Databases
See How to Send E-Mail From MS Access using Outlook for a very nice tutorial on how to use Outlook including looping through a query to send individualized emails.
If you are using Windows NT or Windows 2000 as an OS then you can use CDONTS. It uses the SMTP Service to send mail directly. However the SMTP service must be running on the machine and the machine must have internet access. You add a reference to Microsoft CDO for NTS 1.2 Library in Access.:
Dim oEMail As New CDONTS.EMail

oEMail.From "anyname@anydomain.com"
oEMail.To "youremail@yourdomain.com"
oEMail.BodyFormat = CdoBodyFormatText
oEMail.Body = "Insert some useful text here"
oEMail.Importance = CdoHigh
oEMail.AttachFile "C:\filename.txt"
oEMail.Send
[ Email | Access Tips | Access | Main ]

Auto FE Updater distribute new and updated Front End databases to your users with several mouse clicks.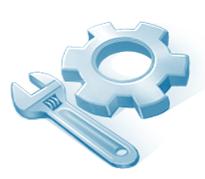 Granite Fleet Manager - the best designed fleet maintenance tracking and management system available