Microsoft Access Email FAQ - Directly via the Winsock
Last updated 09/27/2010
Ok so this approach is a lot more work and requires a lot of code. But it has a certain amount of appeal to this propeller head. <smile> You have a lot more control over what is happening and you don't need third party controls or files with all the distribution headaches they imply.
There are likely many other links but these are what I've come across so far..
[ Email | Access Tips | Access | Main ]

Auto FE Updater distribute new and updated Front End databases to your users with several mouse clicks.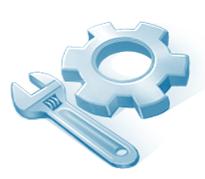 Granite Fleet Manager - the best designed fleet maintenance tracking and management system available