Newsgroup Answers MDB
I designed the MDB to assist frequent newsgroup answerers, such as MVPs, in quickly locating and pasting in their favourite snippets of answers.
Rather than split the MDB and fiddling with code to locate the backend I figure anyone who is using this MDB should be competent enough to cut and paste records from their older MDB to this new one.
Click here to download. (About 50 Kb)
Any comments please email me.
There is no copyright notice because there is nothing here worth copyrighting. Do anything with it that you want except to sell it.
FWIW I have a desktop shortcut with the shortcut keys set so whenever I do a Ctrl+Alt+F Windows automatically brings the Newsgroup Answers MDB up. And similar for my Palm laptop software and so forth.
[ Access Downloads | Access | Main | Search ]


Auto FE Updater distribute new and updated Front End databases to your users with several mouse clicks.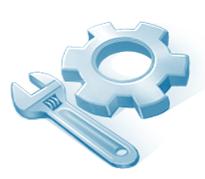 Granite Fleet Manager - the best designed fleet maintenance tracking and management system available