How do you get rid of troublesome references within Microsoft Access?
aka Common Microsoft OCX replacements
Why? Because, now or in the future, your users will have different versions of the software or the files you are using. Sooner or later it will bite. And bite hard. The problems or error messages can be quite obscure.
For some information on the problems see Doug Steele's excellent Access Reference Problems
Outlook, Word or Excel
Use late binding This also works on other applications which use Automation such as Visio.
Treeview Control - comctl32.ocx
No answer yet for this one. But there may be a solution soon.
Common Dialog Control - comdlg32.ocx
Use the common dialog API calls. While intimidating at first glance just drop the code in a module and use it. No need to examine the innards.
Calendar Control - mscal.ocx
Use Access forms or Stephen Lebans MonthCalendar API code.
Internet Transfer Control - msinet.ocx
Internet Data Transfer Library
Progress Bar - comctl32.ocx
Progress Bars and Microsoft Access
[ Access Tips | Access | Main ]

Auto FE Updater distribute new and updated Front End databases to your users with several mouse clicks.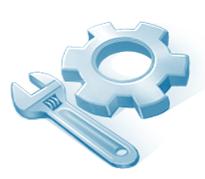 Granite Fleet Manager - the best designed fleet maintenance tracking and management system available