Microsoft Access Accounting Systems
Last Update 27 Sep 2010
Microsoft Access Accounting Systems
In no particular order:
Municipal, Non Profit and Library Accounting
US Payroll
Point of Sale
Manufacturing
Internet Service Providers
Other
Access Accounting Related Add-Ins
Related Accounting Systems
[ Access Tips | Access | Main ]
Disclaimers: None of the above is meant as a recommendation of any product.
This page has had
hits since 2002 March 30.

Auto FE Updater distribute new and updated Front End databases to your users with several mouse clicks.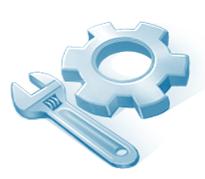 Granite Fleet Manager - the best designed fleet maintenance tracking and management system available