Microsoft Access Developers Edition Service Packs, Release, Patches and Updates
(Updated 2010/09/27)
See Microsoft Access Fixes, Patches and Updates for Access and Office patches. Also see Microsoft Access (Office) Developer Edition Versions FAQ and Microsoft Access (Office) Developer Edition FAQ.
Office 2003 Developers Edition
I'm not aware of any Office 2003 Developers edition specific fixes.
Office XP Developers Edition
The below Runtime Updates update the Access runtime on the client workstations to the same level as corresponding Office XP Service Pack. These do not update the runtime you, the developer, create on your own system. These updates also do not update Jet. The Microsoft Office Update did identify these as updates to be required.
These update your developers version but only with developer patches. And not the patches for the files you distribute. In other words the runtime creates the runtime package using the files from the original Office install without any patches.
If you want to attempt to update your distribution with the latest patches click here for instructions. Use at your own risk. Test extensively on a clean system.
Creating a clean system using VMWare or Virtual PC comes in very handy for this kind of thing. Rather than having to allocate a removable hard drive for each OS and waste time rebooting and pulling things in and out you just copy a hard drive image. Granted the image is one or two GB in size.
Also the Office Update website will not check for updates to the Developers portion of Office.
Microsoft Office 2000 Developer
Office 97 Developers Edition

Auto FE Updater distribute new and updated Front End databases to your users with several mouse clicks.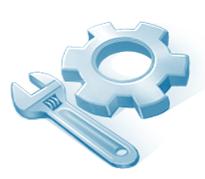 Granite Fleet Manager - the best designed fleet maintenance tracking and management system available