Microsoft Access and Serial Port Communications

(Last updated 2010/09/27)

Perform Serial Port Communication - The sample code linked to this page consists of a VB module containing a collection of routines to perform serial port I/O without using the Microsoft Comm Control component. The module uses the Windows API to perform the overlapped I/O operations necessary for serial communications. ( 2007-06-19)

Serial Port Central A collection of files and links to material relating to serial links and networks, especially in monitoring and control applications. Scroll down a ways to see the Visual Basic links which should work. ( 2004-05-18)

[ Third party | Access | Main ]

Auto FE Updater distribute new and updated Front End databases to your users with several mouse clicks.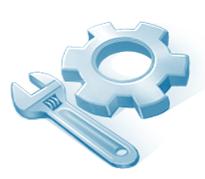 Granite Fleet Manager - the best designed fleet maintenance tracking and management system available