Microsoft Access third party utilities, products, tools, modules, etc.
(Last Updated: 2010/09/27)
Note that most of the below list has been compiled from newsgroup postings. Your mileage may vary. Where appropriate do ensure that you try their demo's before purchasing.
Google Computers > Software > Databases > MS Access > Add-ins and Utilities
Miscellaneous
Multi Lingual Solutions
Microsoft Access Compatible Compression Solutions
Convert Access to VB, Delphi, Java or ASP
Serial Port Communications
Access Compatible Grid Controls
Querying and Reporting
Creating PDF files
Calendars
WWW Tools
ODBC Drivers
Case Tools
Access Version Execution Tools
Detects the version of Access used to create your MDB, MDE or MDA files and opens the appropriate msaccess.exe.
Data Conversion, Import and Export
Treeview Controls
SQL Server Upsizing Tools
MySQL
Scan and replace utilities
One person's opinion on Find and Replace vs. ReplaceWiz.
Compare Access databases
Version Control
Database backup systems

Auto FE Updater distribute new and updated Front End databases to your users with several mouse clicks.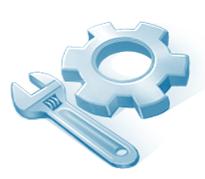 Granite Fleet Manager - the best designed fleet maintenance tracking and management system available